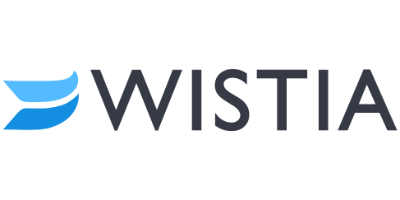 Wistia provides video-hosting services for businesses, including adding videos to the web, tracking performance and building audiences.
Caption my Wistia Video
You can also ...
Caption Vimeo Video
Transcribe Livestorm Webinar
Transcribe Go To Meeting Meeting
Transcribe Skype Meeting
Transcribe Microsoft Team Meeting
Transcribe Whereby (Appear.in) Meeting
How To Caption a Wistia Video?
Log in to Happy Scribe
To transcribe your file, you need to log in to your Happy Scribe account.
Upload your video
Click on "Upload a file" and select the video that you have uploaded on Wistia. If you don't have the media file, you can download it from Wistia. Click on the video and then on "Download" on the left side of the screen.
Select the language
Select the language that was used during your video
Hit "Transcribe"
Hit the "Transcribe" and you're done. It will take us a couple of minutes to process your file.
Proofread your transcript
Make sure that the transcript is well transcribed and add some final touches!
Export a subtitle version of your transcript
Click on "Export"on the top right of the screen and select the SubRip (.SRT) format.
Upload the Subtitle file to Wistia
Once you have selected the video, click on "Customize" on the left side of the screen and click on "Captions". You can now upload the subtitle file that you previously downloaded from Happy Scribe.