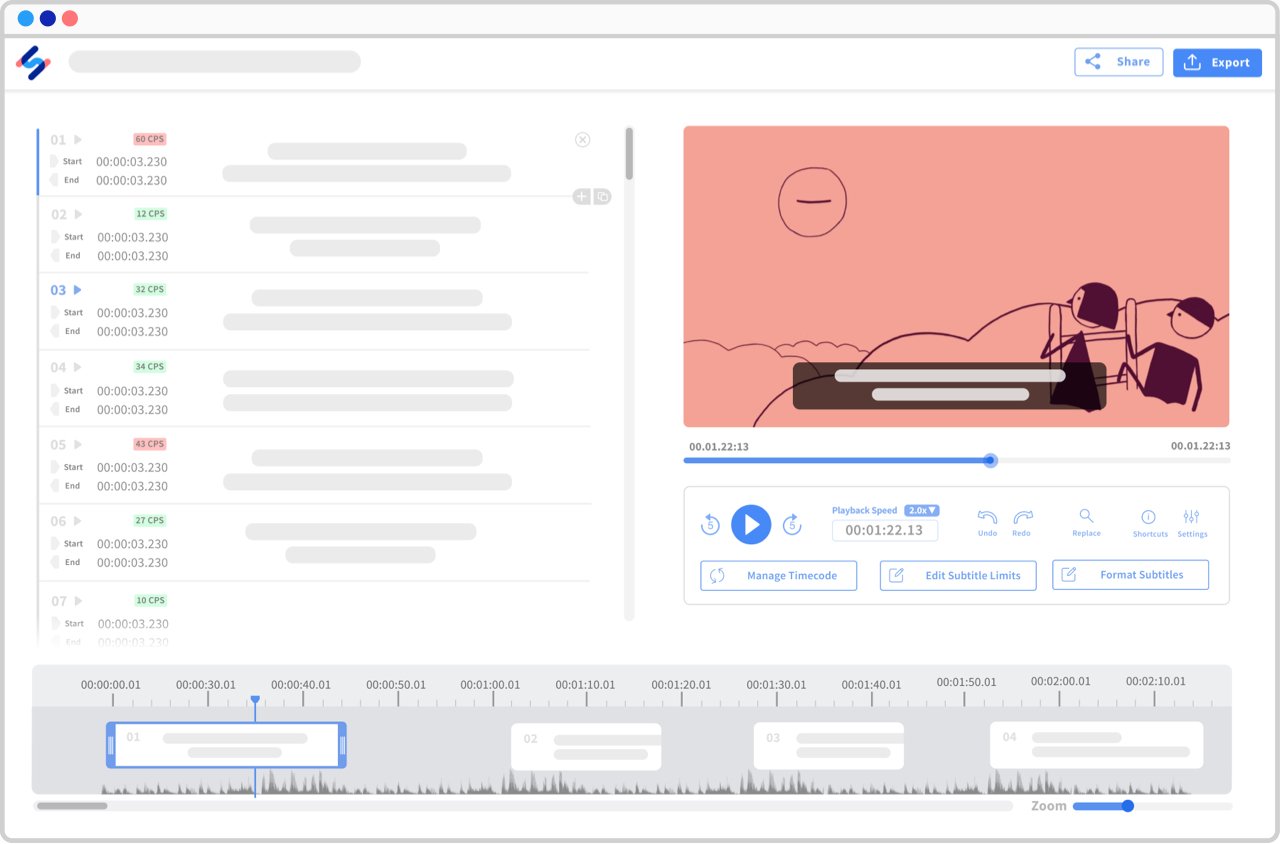 Features
Interactive SRT Editor

CPS and CPL management

Visual Subtitle Timeline

Timecode Management

Export in SRT, VTT, STL

Preview SRT in real-time
Frequently Asked Questions
How to add VTT to an online video?

Closed captions are getting more important this year with the rise of social media. Did you know that 70% of video files published on social media were streamed without sound? Adding subtitles to your videos is becoming increasingly important. Using this online tool, you can create WebVTT subtitle files that are accepted by most platforms.

What is a VTT file?

The WebVTT subtitle file format (.vtt) is widely supported. It is a human-readable file format where the subtitles are stored sequentially along with the timing information. Most subtitles distributed on the Internet are in this format.