How does it work?
Upload your files. Upload your files, your URLs, or pull from Youtube, Vimeo, Drive, and more.
We start working. Our subtitlers will create the original subtitles for your videos and our subtitle translators will translate them to the language(s) you have specified.
Review & publish. Once the file has been delivered, you'll be able to access your subtitles and you're all set to publish!
Dedicated Subtitle Editor
Made for subtitlers, our interactive editors will ease the way you interact with your subtitles.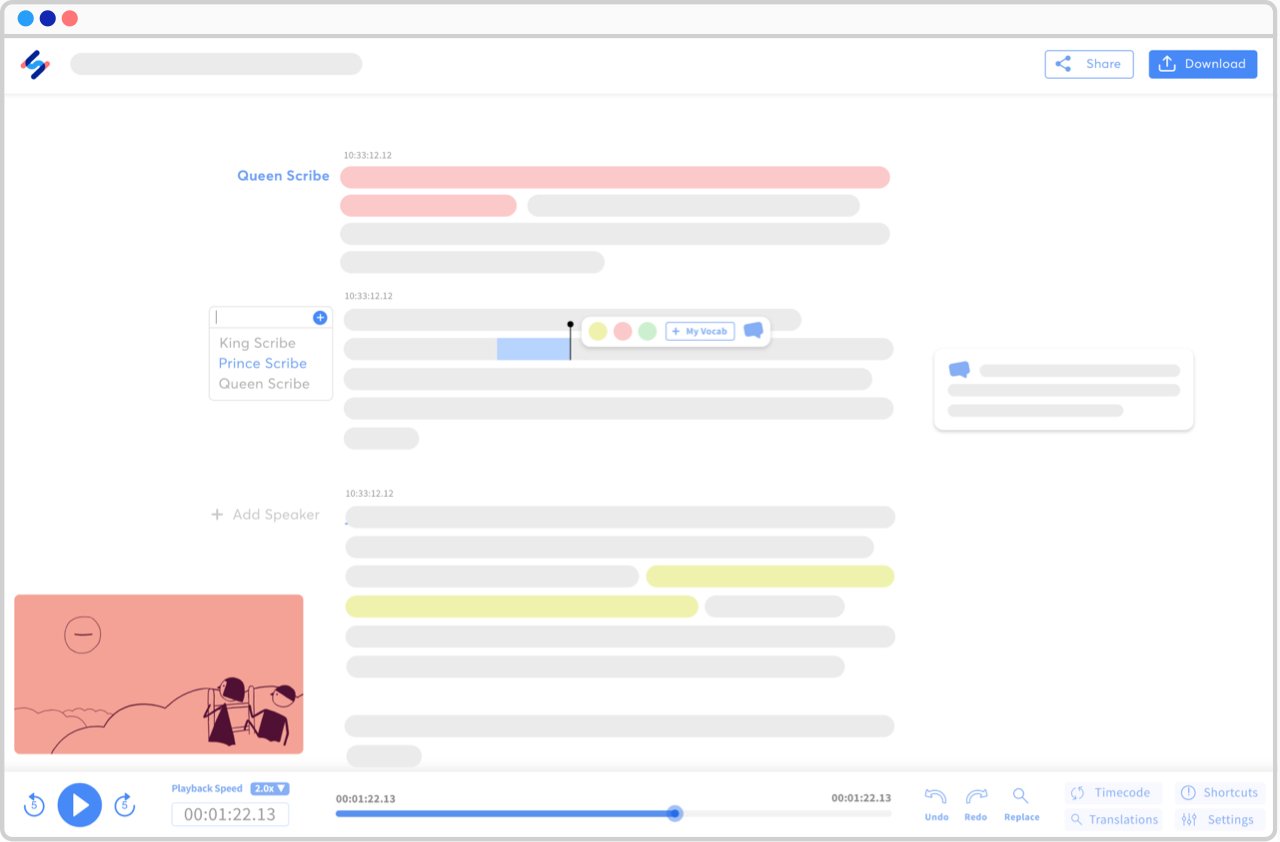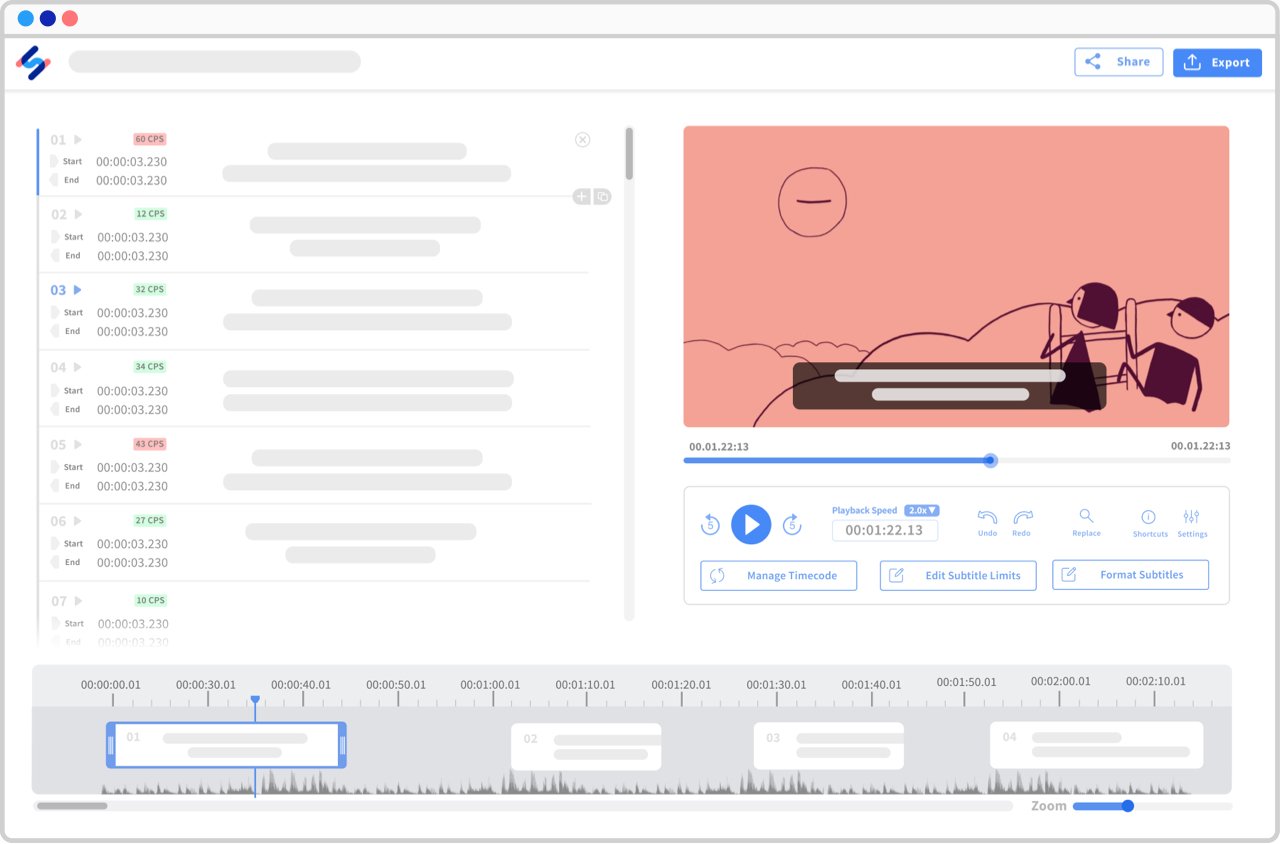 Format & Hardcode Subtitles

Formats your subtitles to make them match your brand. You can select multiple settings and get your video ready to publish. You can also directly download the video with burned-in subtitles.

Subtitle Customization

Decide how your subtitles are going to look with our line, CPL, and CPS management.

Automatic Translation

Translate your subtitles to dozens of different languages.
Supported Languages
Below is the list of popular languages we support for transcription and subtitles.
See all languages ▸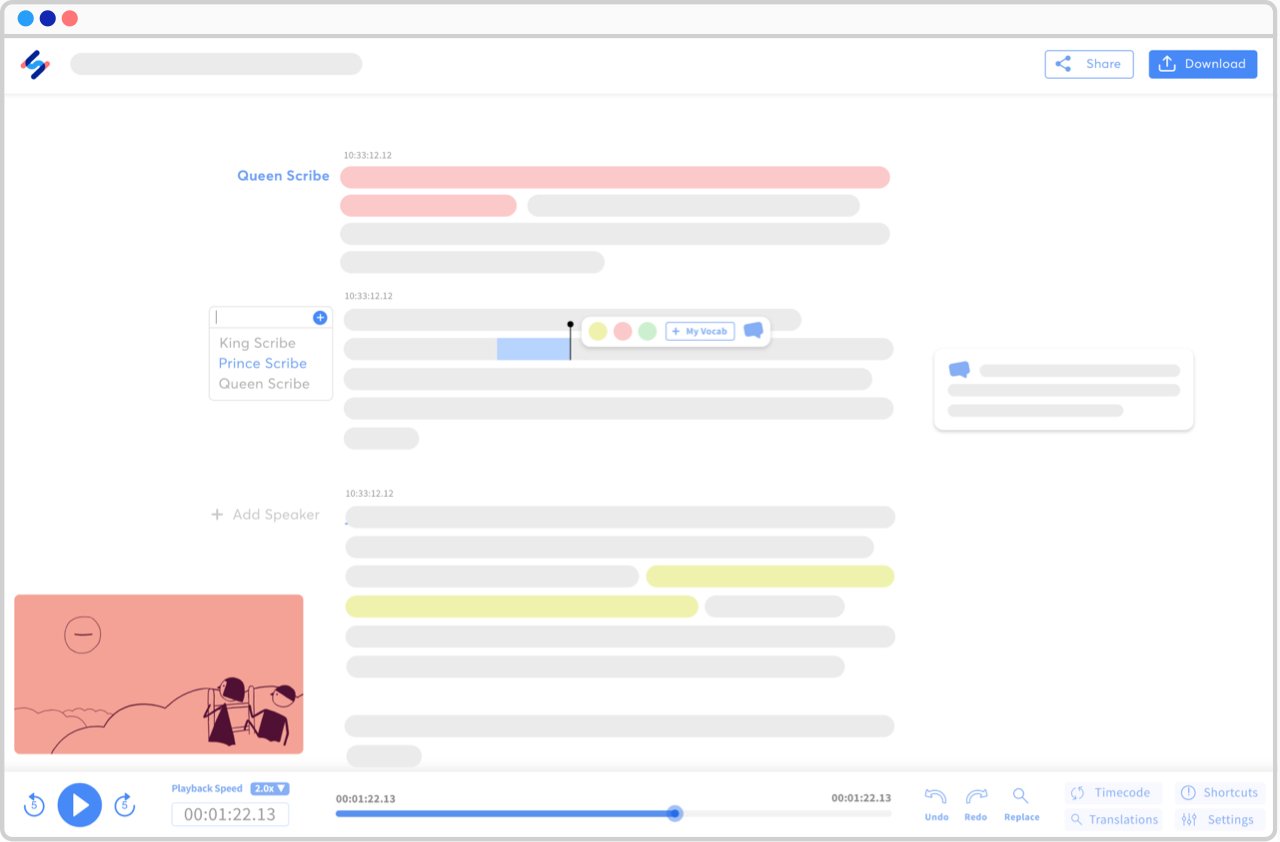 How does the subtitle translation service work?
1. Upload your file.

With our uploader, you can import your file from anywhere, whether it's on your laptop, Google Drive, Youtube, or Dropbox.

2. Select the language of the video.

We currently support the following source languages: ?.

3. Select "Human made".

With our Human-Made service, an expert subtitler will create your subtitles with 99% accuracy.

4. Toggle "Translate subtitles to another language".

Select the target languages. We currently support over 50 translation pairs.

5. Get notified when your original and translated subtitles are ready.

Receive an email when the subtitles have been created within 24 hours for the original subtitles and 3-5 days for the translated subtitles.

6. Receive your subtitles.

Access the files from the dashboard.

7. Click on "Export" and choose your preferred file format.

You can export to SRT, VTT, and many more. It's that easy to have your video professionally subtitled!
Frequently Asked Questions
How long does it take to create translated subtitles?

The time it takes to create all the subtitles depends on the length and quality of your video. On average, the turnaround of a 1-hour video is 24 hours for the original subtitles and 3-5 days for the translated subtitles.
Customer Reviews
Rated Excellent 4.8/5 based on 850+ reviews
I needed to make a transcription on more than 20 videos and Happy Scribe made me do this very fast ! :)

Sarah - Trustpilot

very easy in use, good quality despite low quality audio file

Antonia Krefeld-Schwalb - Trustpilot

Wow...I can't believe how accurate Happy Scribe is

Awesome product, and extremely accurate. In fact, I was surprised how accurate it was, after having used Temi almost exclusively for a long time. I've completely switched over to Happy Scribe, and I couldn't be happier!

David Stephen Patterson - Trustpilot

No experiance becouse I am students and any no experience so thank fully

Jisan khan - Trustpilot
See all reviews ▸