How does it work?
Upload your files. Upload your files, your URLs, or pull from Youtube, Vimeo, Drive, and more.
We start working. Our professional transcribers will start transcribing your files.
Review & publish. After 24 hours, access your transcripts and publish!
Dedicated Transcription Editor
Made for transcribers, our interactive editor will ease the way you interact and edit your transcripts.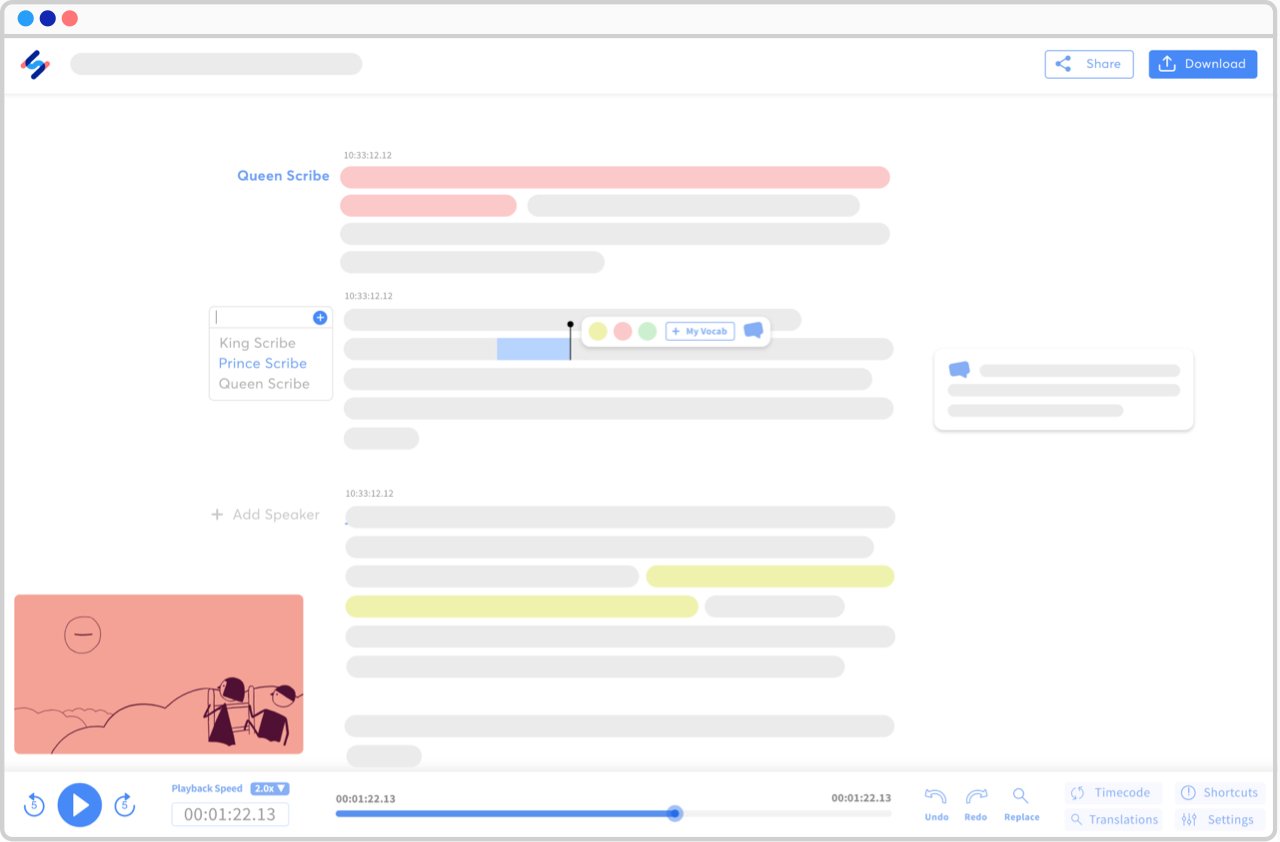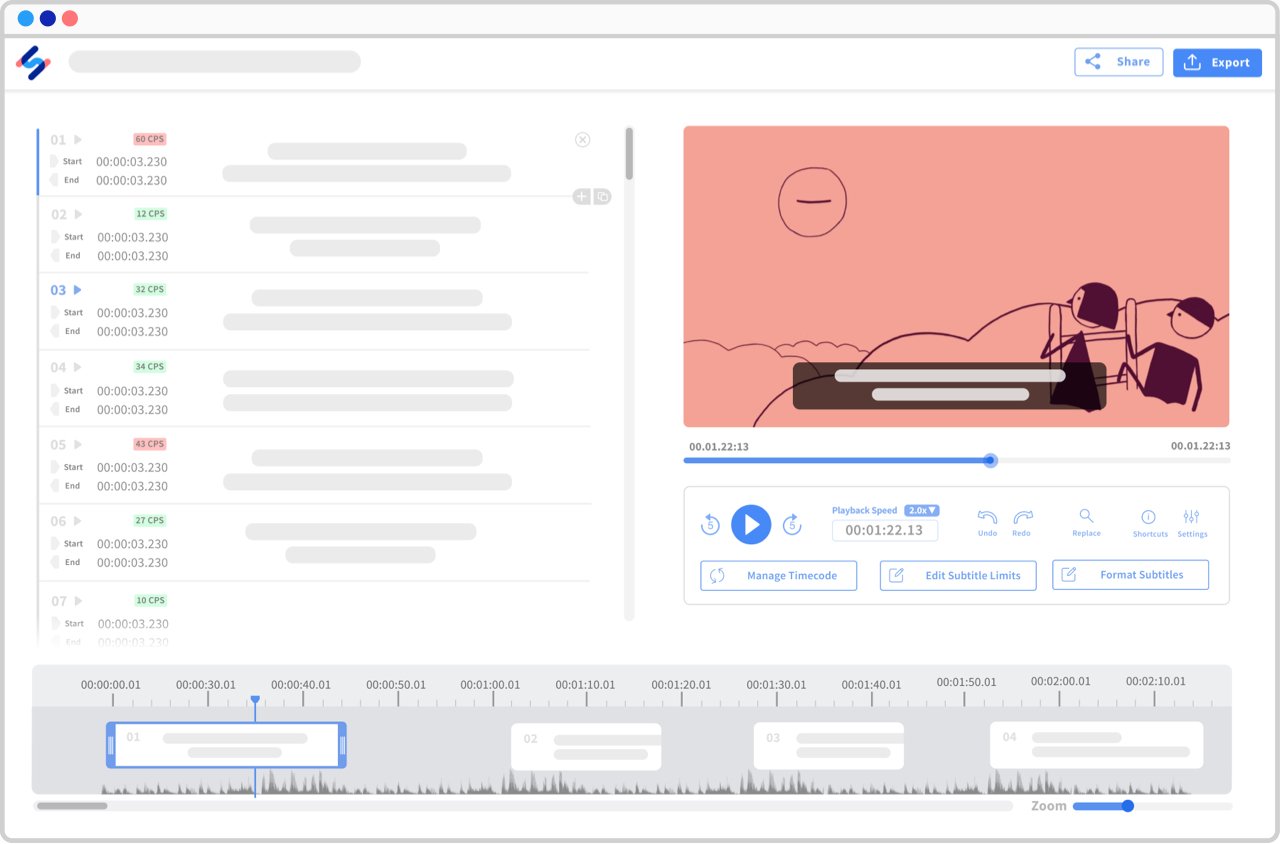 Sharing in a snap

Collaborate with all your stakeholders by sharing your transcripts in view-only or edit mode — no matter where they are in the world.

Multiple export formats

Export in all formats that you can think of. Our platform prepares you files that are ready for any kind of platform.
Features
No limits on uploads

Upload files of any size and length. Our software supports them all.

Multiple Export Formats

We provide exports in TXT, DOCX, and more.

Edit Starting Timecode

By providing the starting timestamp, you can decide when the transcription starts.

APIs & Integrations

Seamlessly integrate with your favourite applications: Zapier, Youtube, and more.

Workspaces for collaboration

Create spaces for you to share your files with the rest of your team.

Security & Confidentiality

All files are protected and remain private. Your transcripts are protected.
Supported Languages
Below is the list of popular languages we support for transcription and subtitles.
See all languages ▸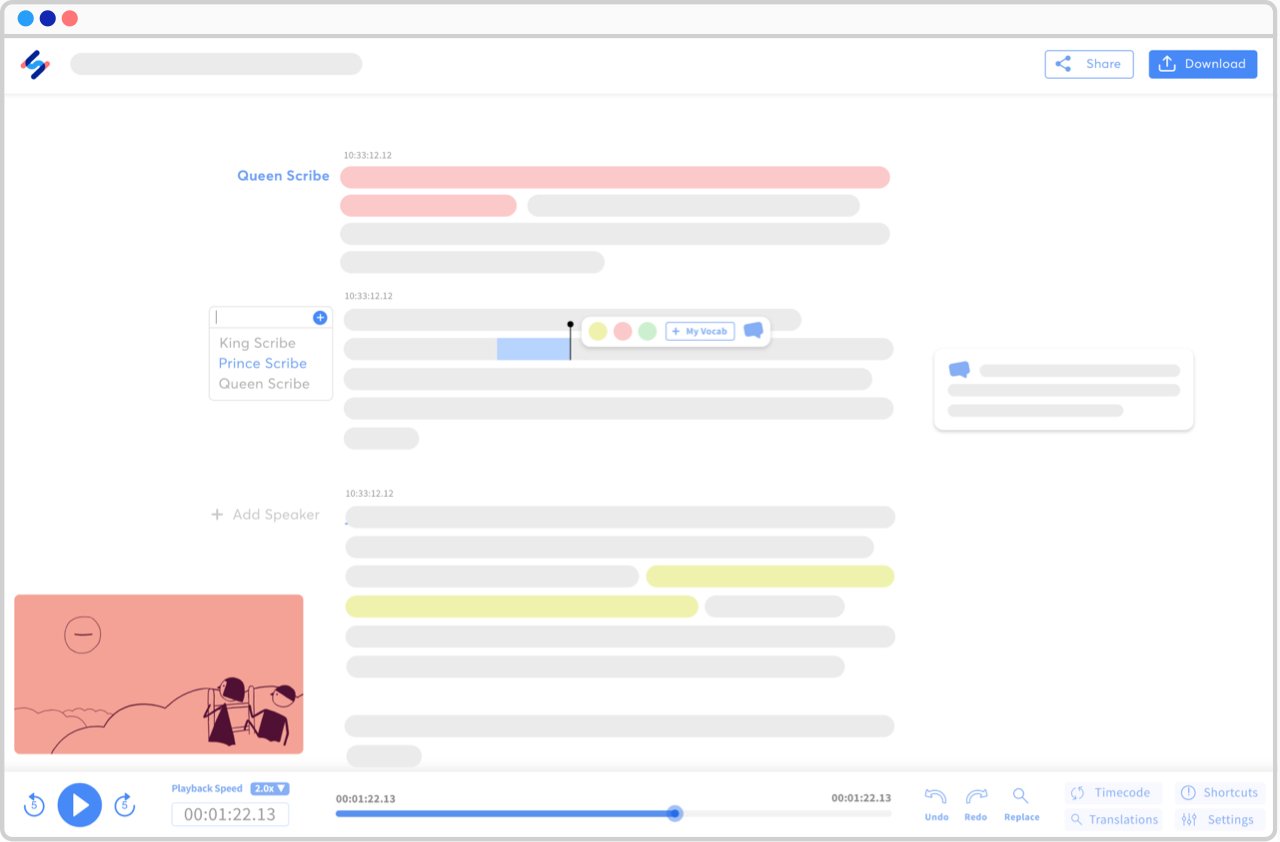 How does our human transcription service work?
1. Upload your file.

With our uploader, you can import your file from anywhere, whether it's on your laptop, Google Drive, Youtube, or Dropbox. The first 10 minutes are free and there's no file limit.

2. Select the language of the audio.

Select the language of the audio.

3. Select "Human made".

With our human service, your transcript will be transcribed and proofread by an expert and delivered with 99% accuracy.

4. Get notified when your transcript is ready.

Follow the live updates on your dashboard and receive an email when your files are ready.

5. Click on "Export" and choose your preferred file format.

You can export to TXT, DOCX, PDF, HTML, and many more. It's that easy to get your files transcribed!
Frequently Asked Questions
What is the turnaround of the human transcription service?

Our transcribers are located in different time zones, so there is always someone a few hours away from your file. Depending on the language you chose, your file will have a different turnaround time. For French, English and Spanish it's usually 24hrs, for all other languages it's between 24 and 48 hours. It will depend on the transcribers' volume of work and availability, as well as the length and complexity of your file. You will always be updated on your dashboard and you will receive an email once your file is completed.

What is the difference between automatic transcription software and human transcription service?

The main difference between these two services relies on the accuracy of the transcription. Our human transcription service has an accuracy of 99%, and your files will be proofread by an expert transcriber. When using our automatic transcription software, your files will be transcribed automatically, so you will need to proofread them in the end to make them 99% accurate.

What are the human transcription rates?

The price of the service depends on the language and length of your files. The price for English human transcription starts at $2.00 per minute of audio.
Customer Reviews
Rated Excellent 4.8/5 based on 850+ reviews
Found them, uploaded, downloaded, simple... What more can one ask for... ❤️🙏

Claudio Silvaggi - Trustpilot

one world : exellent , i will share it to all my friends , thanks you very much

Tuong Dang Manh - Trustpilot

Quick, accurate translation

I needed to quickly translate Spanish audio to English text, and this service worked great!

Bob Bimmerson - Trustpilot

Very intuitive features and interface…

Very intuitive features and interface to generate and edit subtitles synchronized with the video. It works very well with video having french audio

MR - Trustpilot
See all reviews ▸