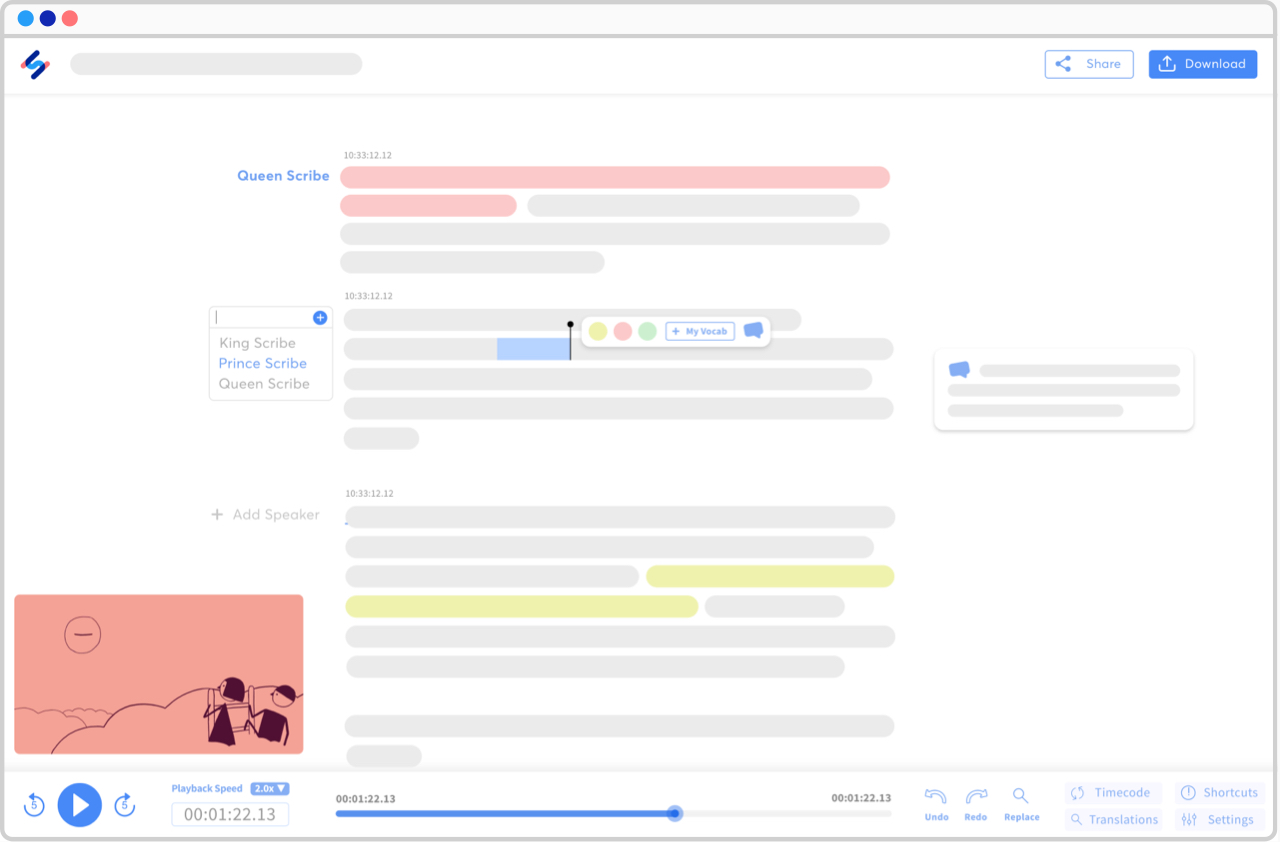 How to transcribe a GoToMeeting meeting?
Enable "Cloud Recording" in the admin dashboard.Scroll down to the features menu and select "Record Meetings" > "Cloud Recording".
Upload the GoToMeeting recording. Upload the meeting recording from your Happy Scribe dashboard.
Your meeting recording will be saved under "Meeting History".You can just download it from there.
Select the language of your GoToMeeting meeting.We support more than 120 languages, dialects, and accents.
Choose "Automatic" or "Professional".Our automatic transcription software is lightning fast and 85% accurate. With our professional service, your transcript will be transcribed and proofread by an expert and native speaker and delivered with 99% accuracy.
Receive your transcript.Our automatic transcription software can transcribe your GoToMeeting meeting in just a few minutes (depending on the length of your file). If you select our professional service, your transcript will be ready within 24 hours.
Click on "Export" and choose your preferred file format.You can export to TXT, DOCX, PDF, HTML, and many more. It's that easy to have your GoToMeeting meetings transcribed!
Frequently Asked Questions
What is GoToMeeting?

GotoMeeting is an online meeting, desktop sharing, and video conferencing software package that enables the user to meet with other computer users, customers, clients, or colleagues via the Internet in real-time.

Can I transcribe a GoToMeeting meeting?

Yes, you can! With Happy Scribe, you can extract the speech from your GoToMeeting meetings or conferences and convert them into text.

Do you offer a professional transcription service for GoToMeeting meetings?

At Happy Scribe, you can choose between professional or automatic transcription. Our professional transcription service will get your GoToMeeting meeting recording transcribed in less than 24 hours with 99% accuracy. If you need to get your files faster, you can always rely in our automatic transcription software.
Customer Reviews

Rated Excellent 4.8/5 based on 450+ reviews
Happy scribe is a wonderful site

Happy scribe is a wonderful site, really helpful, and aids in saving time. Highly recommended

Deborah - Trustpilot

Great online transcription tools

Great online transcription tools! Save me a lot of time in video productions.

Winifred Chen - Trustpilot

I like to use Happy Scribe

I like to use Happy Scribe. It's mostly accurate and helps me a lot.

Martin Koev - Trustpilot

awesome tool, rapid and transcript good enough to rework it. best price on market

Caro Mnrd - Trustpilot