Free transcription software
Transcribe your audio or video files with our manual transcription editor
Interactive transcription editor
Play videos from YouTube, Vimeo, etc.
Advanced shortcuts
Insert timestamps
Dictation
Auto-loop
Speaker labelling
Export as txt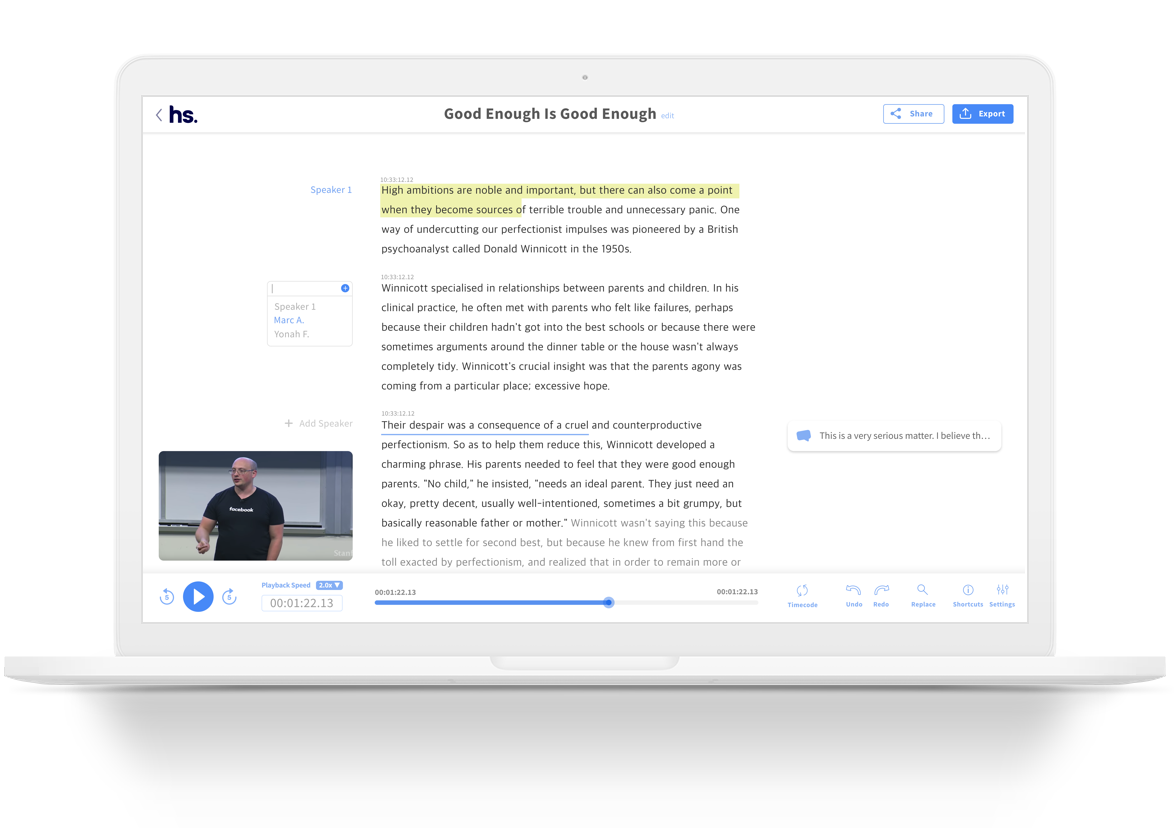 How to use the manual editor?
Open the editor
Select an audio or video file
Play the audio and start transcribing!
This tool was brought to you by

Automatic Subtitle Generator
+ 119 Languages available
Web-based and Collaborative
Hardcode subtitles to video
Other subtitling tools
Subtitle Converter
Convert your subtitles to another format thanks to this free subtitle converter online.
Convert Subtitles
Hardcode Subtitles
Online tool to add subtitles on your video file, easily merge your subtitle file and your video in minutes.
Hardcode Subtitles
Subtitle Editor
Free subtitle editor online to add subtitles or edit subtitles for your videos.
Open Subtitle Editor