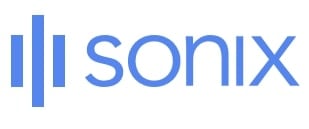 Why Happy Scribe is better than Sonix
Simple pricing

If you are familiar with Sonix pricing, then you know that there is a mix of pay-as-you-go and monthly subscription. At Happy Scribe, we decided to make our pricing as simple as possible.

Adapted to subtitles

Happy Scribe is adapted for subtitles and captions. Our subtitle generator helps you convert your transcript into subtitles and export them in any subtitle format including SRT, VTT, and TXT.

Import your audio/video from your favorite platform

Happy Scribe is integrated with a full set of platforms that allow you to import any audio or video file from services such as Dropbox, Youtube, Vimeo, or Wistia. Import your files directly from your favorite platform!