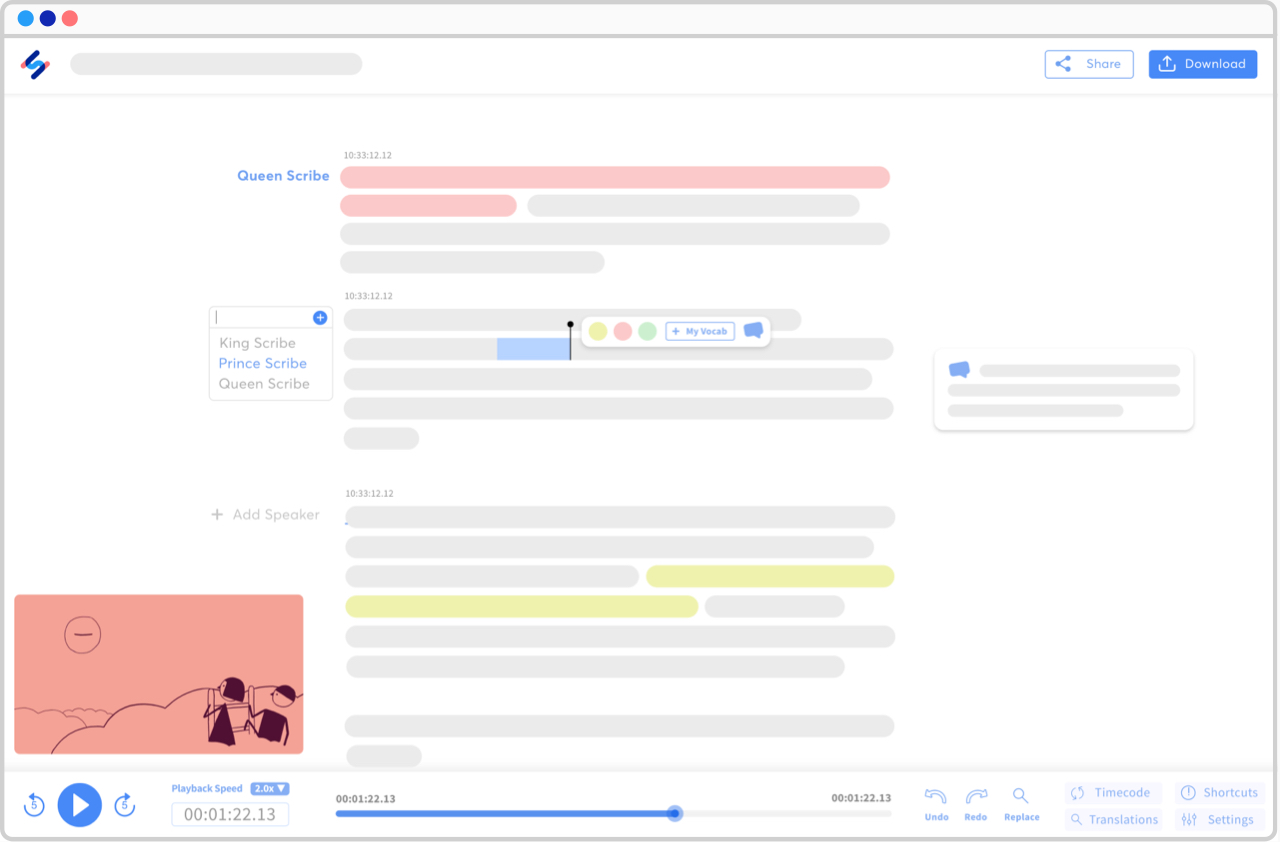 How does it work?
1. Upload your file.

With our uploader, you can import your file from anywhere, whether it's on your laptop, Google Drive, Youtube, or Dropbox. The first 10 minutes are free and there's no file limit.

2. Select the language of the file.

We support more than 120 languages, dialects, and accents.

3. Choose "Machine generated" or "Human made".

Our automatic transcription software is lightning fast and 85% accurate. With our human service, your transcript will be transcribed and proofread by an expert and native speaker and delivered with 99% accuracy.

4. Receive your transcript.

Our automatic transcription software will convert your file to text in just a few minutes (depending on the length of your file). If you select our human service, your transcript will be ready within 24 hours.

5. Click on "Export" and choose your preferred file format.

You can export to TXT, DOCX, PDF, HTML, and many more. It's that easy to transcribe a file!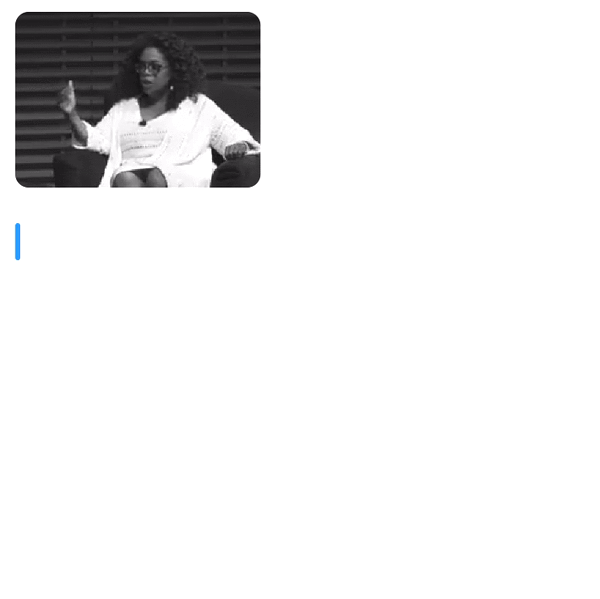 Why is transcription important in San Francisco?
San Francisco is a cultural, commercial, and financial center in Northern California. San Francisco's service economy is diverse, with jobs spread across a wide variety of professional services, including banking, tourism, and (increasingly) high technology. For any of these industries Happy Scribe offers accurate, affordable and fast transcription services.
Frequently Asked Questions
Does Happy Scribe have a physical location in San Francisco?

Even though we offer transcription services in San Francisco we do not have a physical office in the city. However, our online platform allows us to offer our transcription services anywhere around the world!

Are your transcribers from San Francisco?

Some of our transcribers are based in San Francisco. To provide you with the best accuracy and turnaround time, we hire native language professionals from different places of the world.

How fast will I get my files?

A human transcriber from Happy Scribe can provide you with a proofread & high-quality transcript within 24 hours. If you need your files urgently, you can also use our automatic transcription software. If the audio quality is good, our transcription software takes around 20 minutes to transcribe 1 hour audio files. That's the reason we are one of the best transcription service in San Francisco!

What's the difference between a freelance transcriptionist based in San Francisco and a transcription service?

Working with a freelance transcriptionist based in San Francisco is perfectly fine if you have few files to transcribe. However, when you have bigger amounts of files to be transcribed, you might need a transcription service that can transcribe accurately in several languages. Happy Scribe is one of the most popular transcription companies amongst San Francisco industries.

Do you offer transcription jobs in San Francisco?

Even though we don't have a physical location in San Francisco, our transcriptionists can work from anywhere in the world. You just need a computer and internet connection! If you are interested in working as a transcriptionist in San Francisco you can apply here to start working with Happy Scribe!
Customer Reviews

Rated Excellent 4.8/5 based on 450+ reviews
Great experience using the app so far

Great experience using the app so far with more coming (I'm sure). Easy to use and accurate transcriptions Even for non-native speaker's

Dominic Chen - Trustpilot

The automated transcription Was accurate, and the editor was great with the shortcuts.

CX - Trustpilot

Best Source of Transcription for Me

I do not-have the need for a lot of transcription; goal, When I do Happy Scribe is the best source for me.

Larry - Trustpilot

HappyScribe DID great job with my transcripts! Very happy!

Dr. Krishna Taneja - Trustpilot