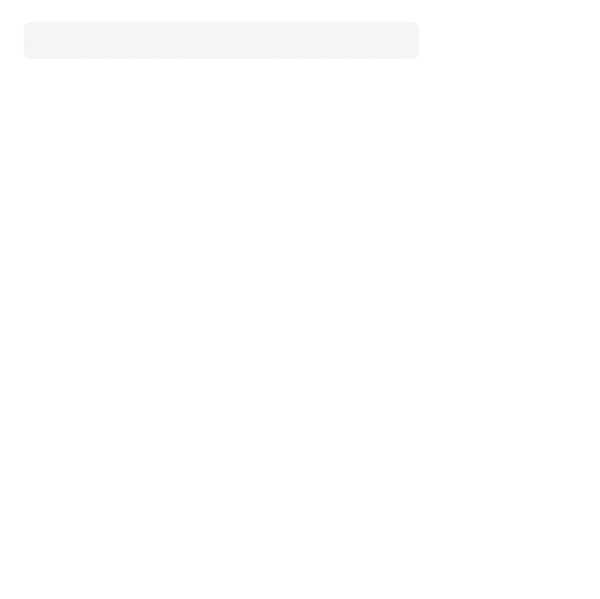 How to transcribe a meeting?
Upload your meeting recording.With our uploader, you can import your file from anywhere, whether it's on your laptop, Google Drive, Youtube, or Dropbox. The first 10 minutes are free and there's no file limit.
Select the language of the recording.We support more than 120 languages, dialects, and accents.
Choose "Automatic" or "Professional".Our automatic transcription software is lightning fast and 85% accurate. With our professional service, your transcript will be transcribed and proofread by an expert and native speaker and delivered with 99% accuracy.
Receive your transcript.Our automatic transcription software will convert your meeting to text in just a few minutes (depending on the length of your file). If you select our professional service, your meeting transcript will be ready within 24 hours.
Click on "Export" and choose your preferred file format.You can export to TXT, DOCX, PDF, HTML, and many more. It's that easy to transcribe a meeting!
Frequently Asked Questions
Why are meeting transcripts important?

A meeting transcript provides an accurate account of all ideas discussed and action points required. Additionally, when you record and transcribe meetings, you get a typed-out document that easily converts into meeting minutes. This both saves time and allows the note-taker of the meeting to participate fully in the conversation.

Are conference transcription services beneficial?

Absolutely! Recording and transcribing the keynote speakers and roundtable discussions capture all of your event content. This content is a great value-add that can be distributed to clients that were unable to attend, used as future marketing pieces, or even distributed to press for news coverage. Additionally, offering transcripts of your events and conferences reinforces the idea that your company holds expert opinions in the industry and hosts exclusive, helpful events.

How many speakers am I limited to on my audio file?

At Happy Scribe, we understand that meetings often feature multiple speakers within the same audio file. Therefore, we do not limit the number of speakers with our automatic meeting transcription software. Additionally, the transcription software can automatically recognize when a speaker changes, so you just have to write their name.

How accurate are our transcription services?

Ongoing technological advances continue to improve the accuracy rate of automatic transcription. Depending on the audio quality, speaker accents, and technical jargon, our automatic transcription software can achieve up to 85% accuracy. And with the help of our professional transcribers, your transcripts can be 99% accurate.
Pricing
Transcription

Audio to text made easier than ever

Interactive Transcription Editor
Speaker Identification & Label
Highlights & Comments
Machine Translation
Export in PDF, Word, TXT, ...

Learn more
See all our pricing
Supported Languages
Below is the list of languages we support for transcription.
Afrikaans
Albanian
Amharic
Arabic
Armenian
Azerbaijani
Basque
Bosnian
Bulgarian
Burmese
Cantonese
Catalan
Croatian
Czech
Danish
Dutch
English
Estonian
Filipino
Finnish
French
Galician
Georgian
German
Greek
Hebrew
Hungarian
Icelandic
Indonesian
Italian
Japanese
Javanese
Khmer
Korean
Lao
Latvian
Lithuanian
Macedonian
Malay
Mandarin
Mongolian
Nepali
Norwegian
Persian
Polish
Portuguese
Romanian
Russian
Serbian
Sinhala
Slovak
Slovenian
Spanish
Sundanese
Swahili
Swedish
Tamil
Thai
Ukrainian
Uzbek
Vietnamese
Zulu
Our customers save 4 hours on average every week.
That's why we have this amazing rating!
Really unique service and definitely fills a need. I do a lot of audio/video interviews and then need to write articles from those interviews. Happy Scribe will save me a lot of time (and pain) in turning the audio to text. Accuracy was about 95% which is excellent!

This is the most amazing software you can find online for transcribing your audio/video into text. The price is amazing. Worth every euro I paid for it. The service is super useful. I am very happy I found this. Many many thanks!

Great service and easy to contact for help with questions. I used this service for my dissertation study and it saved me a lot of time. I'd recommend this service to anyone in need of quick transcription service.

Excellent transcription software. Highlights anything it feels it might have got wrong but corrections are easily made as the audio is available to play along with the transcript without having to hook up drives etc. Very impressed.

I found it very simple to understand and follow. It generated exactly what I wanted and what I expected. The results were very close to near perfect, word for word.

Happy Scribe saves me so much time. As a journalist, my dream was to have an intern to transcribe my interviews to me - but Happy Scribe answered my prayers instead! And for a reasonable price too. Super happy with it.