Supported Languages
Below is the list of popular languages we support for transcription and subtitles.
See all languages ▸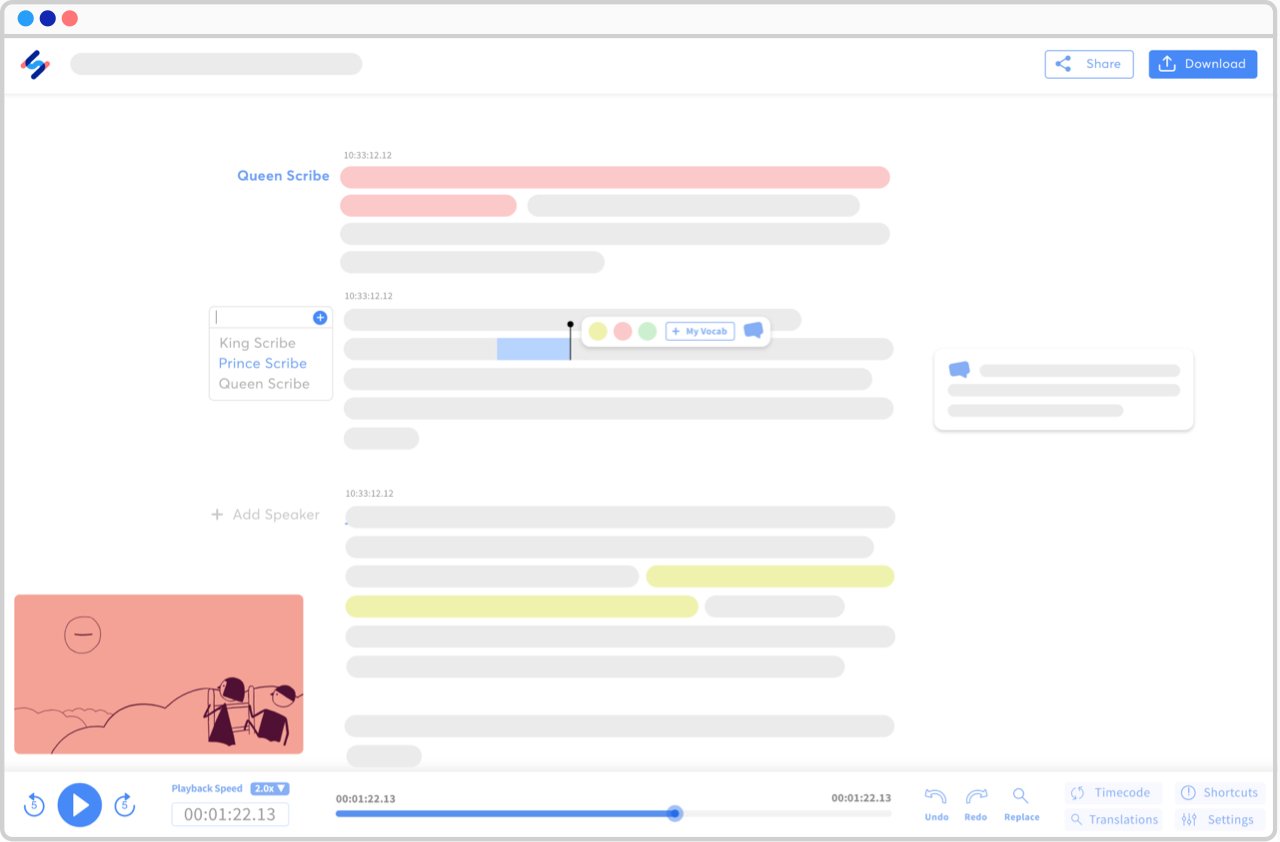 How to easily transcribe a sermon?
1. Upload your sermon recording.

With our uploader, you can import your file from anywhere, whether it's on your laptop, Google Drive, Youtube, or Dropbox. The first 10 minutes are free and there's no file limit.

2. Select the language of the sermon.

We support more than 120 languages, dialects, and accents.

3. Choose "Machine generated" or "Human made".

Our automatic transcription software is lightning fast and 85% accurate. With our human service, your transcript will be transcribed and proofread by an expert and native speaker and delivered with 99% accuracy.

4. Receive your sermon transcript.

Our automatic transcription software will convert your meeting to text in just a few minutes (depending on the length of your file). If you select our human service, your meeting transcript will be ready within 24 hours.

5. Click on "Export" and choose your preferred file format.

You can export to TXT, DOCX, PDF, HTML, and many more. It's that easy to transcribe a meeting!
Frequently Asked Questions
Why are sermon transcripts important?

Having your sermons transcribed is beneficial in many ways. For starters, you will increase the number of people you reach. Consider keeping a reliable list of sermon transcripts on your church's website, forum, podcast, or social media network. Consider how simple and beneficial it will be to reach out to people outside of your church or parish, both nationally and globally.

Are sermon transcription services beneficial?

Absolutely! Transcription serves as a platform for spreading your sermon message. Those who were unable to attend can still access the sermon throughout the week thanks to clear and easy-to-read transcripts that are available for download or reading online. You can also add value by including transcripts of not only sermons but also speakers, meetings, focus group discussions, interviews, and podcasts. This is an additional way of making the activities of your church a resource for people everywhere!

How accurate are our transcription services?

Ongoing technological advances continue to improve the accuracy rate of automatic transcription. Depending on the audio quality, speaker accents, and technical jargon, our automatic transcription software can achieve up to 85% accuracy. And with the help of our professional transcribers, your transcripts can be 99% accurate.
Customer Reviews
Rated Excellent 4.8/5 based on 850+ reviews
Awesome way to combine subtitle (SRT)…

Awesome way to combine subtitle (SRT) files and Video - especially for youtube music videos

Joshua - Trustpilot

Perfect, fast, easy, accurate

I dictate my articles and have Happy Scribe make them a reality. I also have it translate my Youtube videos and it's great. Not a single improvement requested from me.

MuseumTrade - AppSumo

Reallly useful and very practical :)

Reallly useful and very practical :)

Jaaaaaaaaa - Trustpilot

Even I could use it and I'm a caveman

Even I could use it and I'm a caveman

Lynn Potter - Trustpilot
See all reviews ▸