Supported Languages
Below is the list of popular languages we support for transcription and subtitles.
See all languages ▸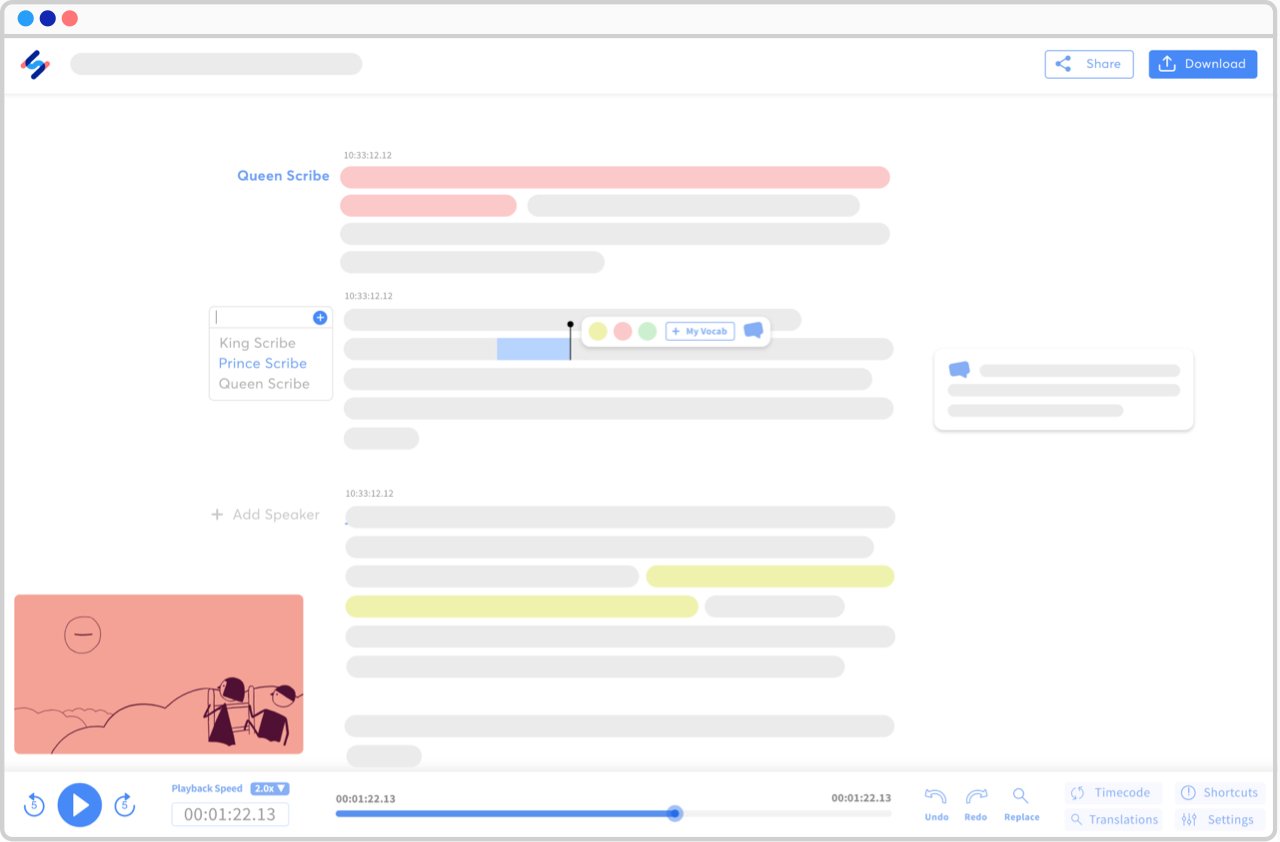 How to add subtitles to Wistia?
1. Upload your Wistia file.

With our uploader, you can import your file from anywhere, whether it's on your laptop, Google Drive, Youtube, or Dropbox. The first 10 minutes are free and there's no file limit.

2. Select the language of the video.

We support more than 120 languages, dialects, and accents.

3. Choose "Machine generated" or "Human made".

Our automatic subtitling software is lightning fast and 85% accurate. With our human service, your subtitles will be carefully generated and proofread by an expert, and delivered with 99% accuracy.

4. Receive your subtitles.

Our generator will generate your subtitles in just a few minutes (depending on the length of your file). If you select our human service, your subtitles will be ready within 24 hours.

5. Click on "Export" and choose your preferred file format.

You can export to SRT, VTT, and many more. It's that easy to get your subtitles and closed captions for Wistia.
Frequently Asked Questions
What is Wistia?

Wistia provides video-hosting services for businesses. Wistia is designed exclusively to serve companies using video on their websites for marketing, support, and sales. Essentially, Wistia is ideal for on-site videos, and YouTube is a social video platform that requires a unique strategy.

Who should use our Wistia subtitling services?

Happy Scribe is the perfect platform for editors to quickly and affordably do video transcription for Wistia. Even native speakers and freelancers can greatly accelerate their workflow.

How long does it take to generate subtitles for Wistia?

If you choose to use our automatic subtitle generator, your subtitles will be ready in a matter of minutes. If you want your subtitles to be 99% accurate, you might be interested in our human Wistia subtitling service. In this case, your file will be available in 24 hours.

Do you offer subtitle translation?

Yes, we provide subtitle translation services to many languages.

Can I upload Wistia files from other platforms?

Yes, you can! We support importing files from many platforms such as Google Drive, Dropbox, Wistia, Vimeo, Youtube...
Customer Reviews
Rated Excellent 4.8/5 based on 850+ reviews
Works fast and proper translation

Works fast and proper translation. English speakers are no issue except Irish accent.

Babette L - Trustpilot

This website is saving the soul

This website is saving time, nerves and soul (cursing the teacher would otherwise lead to disaster). :D

Shamsa - Trustpilot

Subtitle newbies delivered results

Our youth tech program produced a video series that required subtitles, and in a very short amount of time our inexperienced team easily delivered results thanks to Happy Scribe.

Tanya Malcolm - Trustpilot

Just excellent, effective and very accurate.

Eric Henry Berrebi - Trustpilot
See all reviews ▸