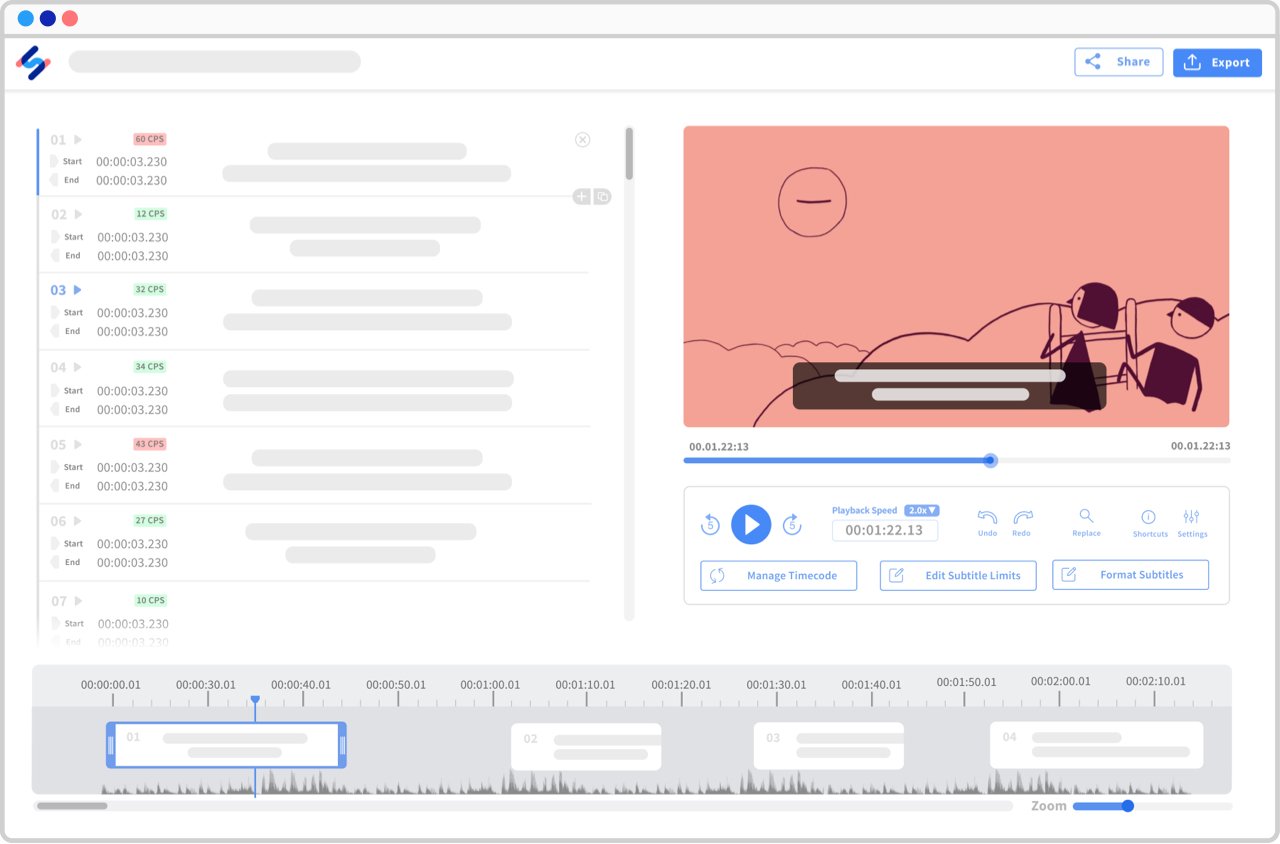 How to generate Russian subtitles?
Upload your video. With our uploader, you can import your video from anywhere, whether it's on your laptop, Google Drive, Youtube, or Dropbox. The first 10 minutes are free and there's no file limit.
Select "Russian". We support more than 120 languages, dialects, and accents.
Select "Machine generated". Our automatic subtitle generator is lightning fast and 85% accurate.
Receive your subtitles. Our generator will generate your subtitles in just a few minutes (depending on the length of your file).
Click on "Export" and choose your preferred file format. You can export to SRT, VTT, and many more. It's that easy to generate your subtitles and closed captions in Russian.
Frequently Asked Questions
Can I translate my Russian subtitles into another language?

Of course! Once you have received your Russian subtitles, you can translate them into other languages. We currently support English, Spanish, French, German, Mandarin, Dutch, Portuguese, Russian, Italian, Japanese, and Polish for translation.

Which formats can I export the subtitles to?

You can export the subtitles to SRT, VTT, TXT and many more!

How can I make my subtitles more accurate?

Happy Scribe offers a human subtitling service to help you generate Russian subtitles with 99% accuracy for your videos.
Customer Reviews

Rated Excellent 4.8/5 based on 450+ reviews
Subtitle newbies delivered results

Our youth tech program Produced a video series That required subtitles, and in a very short amount of time our inexperienced team Easily Delivered results thanks to Happy Scribe.

Tanya Malcolm - Trustpilot

Happy Scribe is a great product

Happy Scribe is a great product. Saves me so much time and the subtitles are Easier to read than what automatically come with YT May.

Ira Smith - Trustpilot

Great tool, Very powerful and takes the pain out of HAVING to do it manually in Premiere Pro. Only charge by the length of the video you upload! :-)

Ricey LR - Trustpilot

Brilliant in every way! Finally we developed transcript and captions all in one package! Faster and better than gold Descript Otter. Really fun to use too! Easy and intuitive.

Elena Paige - Trustpilot